Do you feel the way you dress, the way you "show" up, is a direct correlation to how you view yourself?
This is what I call the power of your image.
However, if you're anything like my client, Danny, you may not be aware of it. But instead of me explaining it for him, I'd rather let Danny share his story in his own words. Here's what he had to say…
What challenges did you face before we started working together?
"In a leadership course it was brought to my attention that my wardrobe was not a representation for what I am building professionally or my position as President & CEO of my catering and events company. On the personal side I was attracting a variety of women, but not what I was ultimately looking for to have a long term committed relationship."
What helped you in our work together?
"On the styling side, going through my wardrobe showing me how the sizes I wore were too big making me look bigger than I am. Showing me styles and fits that compliment my body and those that do not. I pride myself on taking care of my clothes and while having clothes well taken care of was admirable, Tavia reviewed how those clothes were also dating me. I eliminated 95% of my outdated items. I also appreciated the service to shop with me to learn what looks good and not. Last, Tavia giving me the heads up on discounts or sample sales is really great.
On the personal side, we would talk about dating situations and how women think. The women I was attracting and whether I was clear on what I was looking for in a partner. Tavia gave me a great exercise to find focus on the type of woman I was looking to meet."
What were your results?
"Professionally, after having Tavia style me, there is an attention and consideration wherever I go now. I never expected or wanted it beyond representing my company to get prime opportunities. My experiences range from getting prime parking without charge, doors held open, being told I must be an elected official, going into stores and being serviced right away even if there are lines, bumped into front as a walk-in for my daughter to see her doctor.
Staff, family, friends, people I know or new ones saying I look 35-45, I'm 55 years old! I'm told they like the new me although I don't feel different, but I do look different. Over and over I'm noticed. It's regular at this point. I've been stopped at conferences by people who want to know who I am and what I need. I've always been friendly and approachable, but the new attention is over the top. I have been asked to be a Gala Co-Chairman. I went to an event and was told by others my age that I keep looking younger.
Personally, after doing Tavia's exercises, I refocused to not entertain women I knew were not what I wanted or who did not want what I did. Within a week or so I connected with 2 women who matched my ideal. One of them I really connected with and chose to pursue to start a long term, committed relationship with. Amazing how that worked. She says she loves the person I am and she enjoys my style as well, lol."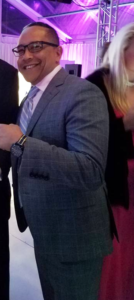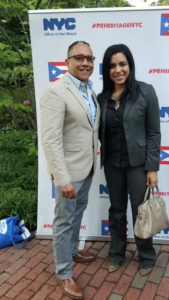 Regardless of your age, position, or industry, you have a unique opportunity to stand out. 
You have the power to choose how you represent yourself and your company.  By changing the way you dress, you "show up" differently and you get different results:
Increase your job performance and get promoted.

Increase your sales and close more deals.

Increase your odds in dating and get better matches.
Dressing a certain way has most definitely landed me more jobs, clients, and bigger opportunities. The question is, do you want to stand out or hide out?
Let's talk! << Sign up for your free 20 min consult today!
With Style,
Tavia