Most of us have had to shift into a work from home lifestyle as our new normal over these past several weeks which may be a big adjustment for some especially if you're a routine person like myself. However, it's still important to dress for your day! 
Many studies have proven the impact of what we wear and how it affects our mood and our performance. 
I actually did a work from home wardrobe experiment on myself to prove if this theory had some truth to it. 
During the first week of quarantine, I decided to dress down in my comfy sweatpants everyday and I felt my overall mood was affected as well as my productive levels.
So the following week, I made it a point to dress for my day, style my hair and put on my makeup no matter if I had a virtual meeting or not. That's when I noticed a huge difference in not only how I tackled my day but how I performed throughout the day. I also felt a huge shift in my overall mood as well.
The term "Enclothed Cognition" is used to describe how clothing enhances our psychological states, and it can even improve our performance on tasks meaning that what we wear is directly correlated to how we think and feel.
Have you noticed a difference between dressing up and dressing down for your work from home routine? Has it affected your mood or your productivity levels?
Another thing to think about is, what if you were to invite your boss or your colleagues over to your home? 
My guess is you would make a point to dress up and even straighten up your place to make them feel welcome and show respect to your guests. It's no different when we get on virtual calls, we are essentially inviting people into our home!
We still should plan to show up ready to tackle our day, virtual calls or not. So, I put together a few work from home outfit ideas to help you go from pajamas to productive while working from home depending on your office style. Check them out…
Look 1: THE BUSINESS PROFESSIONAL
Stand out on your virtual call with a patterned sport coat instead of your typical solid navy jacket. Sharp Tip: accessorize your personality with a tie or pocket square. For a less formal look, you can opt for no tie depending on the type of clients you're meeting with.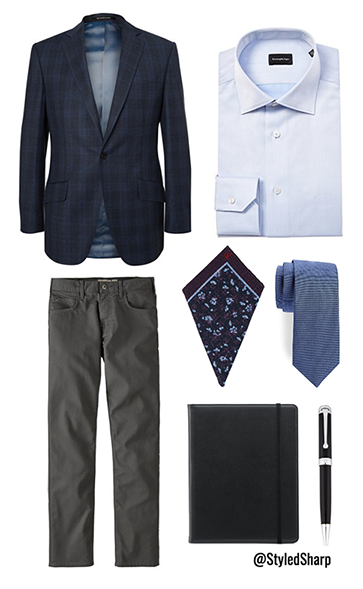 Look 2: THE BUSINESS CASUAL
Go for a button down shirt in a color that pops a bit on camera. Sharp Tip: make sure to be well groomed on your virtual calls, you're still making an impression!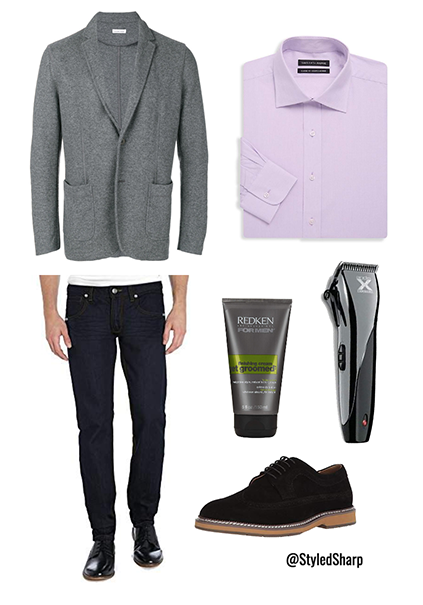 Look 3: THE CASUAL OFFICE
For my Casual office folks, layer a cardigan with a cotton chambray shirt which keeps your look professional without sacrificing comfort. Sharp Tip: Don't forgot to press your shirt!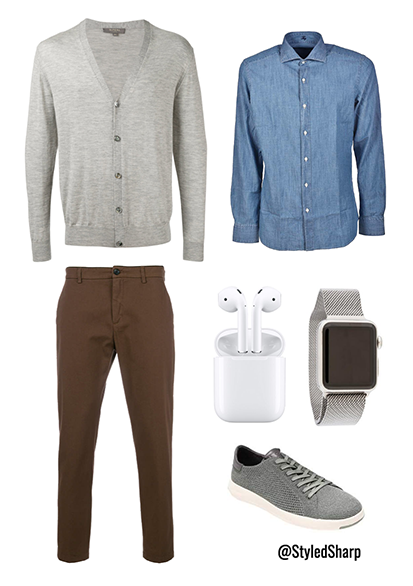 Look 4: "BUSINESS ON TOP"
For those unexpected calls, focus on what you have on from the waist up! Sharp Tip: throw on a sweater over your shirt for an quick change, "iron-free" look.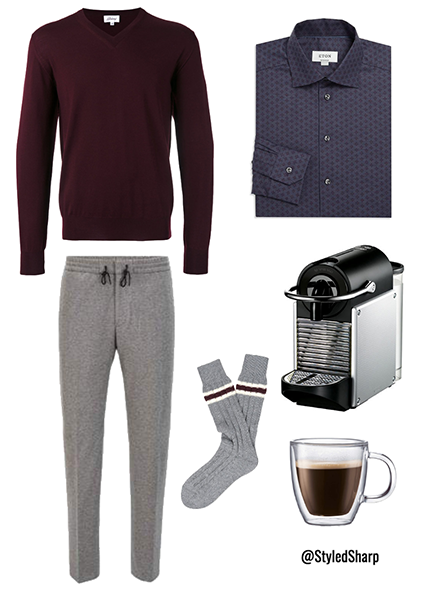 Look 5: "NO VIRTUAL MEETINGS"
No virtual calls that day? You still want to dress out of your pjs. Just throw on a pair of cotton 5 pocket pants, a zip up cardigan and cozy slippers are a must. Sharp Tip: invest in a laptop tray to keep yourself productive and organized for the day!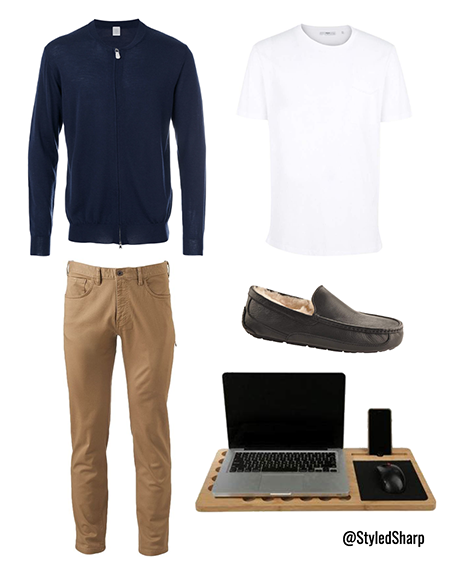 Showing up as the professional you are in virtual meetings is not just important today. Video meetings are here to stay!
Need some help looking sharp from Zoom to the conference room? Book your Virtual Style Session today!