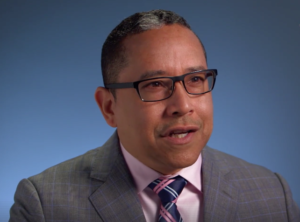 After working with Tavia, there is now an attention and consideration wherever I go. From networking to business meetings, over and over I'm noticed. I've always been friendly and approachable, but the new attention is unexpected in a good way. If you want more opportunities or gain respect as a leader, I would highly recommend working with Tavia to help you achieve your professional goals.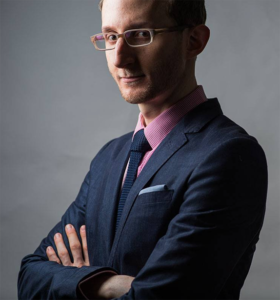 After working with Tavia, I confidently nailed my workshop for my first Fortune 500 company. People finally see me the way I want to be seen — as a mature, authoritative, and confident professional.
Before working with Tavia, my main challenges were overthinking, portraying desperation and insecurity around women. My online profile was unintentionally turning women off. Not only did Tavia's expert styling advice have me looking and feeling more confident around women but the best part about working with Tavia is having someone in my corner that can give me expert advice on what women really think. This alone has vastly improved my dating skills.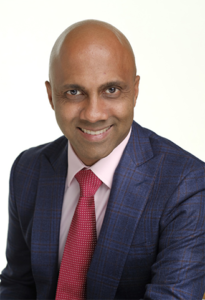 Tavia truly cares about helping people achieve their ambitions. We discussed what I am out to accomplish in life, and how my style could support me in this. Then we reviewed my wardrobe, and Tavia identified clothes which were not serving my purpose. Those went into the "donate" pile. Finally. Tavia took the remaining clothes in my closet and came up with about 30 clothing combinations that look terrific and help make a killer first impression.
Tavia came to speak at our company on professional image & appearance and was an incredible resource for our candidates in readying themselves for the job of their lives. Her "spot-on" advice was perfect for the times of today in how to leverage your clothing as a tool to have everyone looking their very best!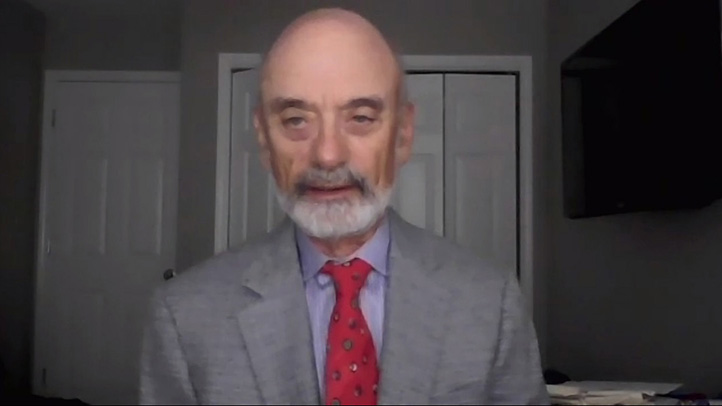 As a mediator, arbitrator and board of director member, the pandemic has eliminated almost all in person activities such as courtroom appearances and board meetings replacing them with virtual proceedings, mostly through Zoom. As the trend towards more virtual proceedings continues, it is very important to me to have a wardrobe appropriate for Zoom activities, which is not the same wardrobe that would be appropriate for in person activities. Tavia advised me on how to assemble and coordinate an appropriate look for my virtual meetings. Prior to our virtual session together, she had me photograph several different alternative shirt and tie combinations. During the wardrobe review, Tavia gave me particularly great advice about the jacket(s) that show up well on Zoom with these combinations and pointed out deficiencies in the wardrobe choices that I might make in the future.    I now look great on the screen all thanks to Tavia's spot on style advice!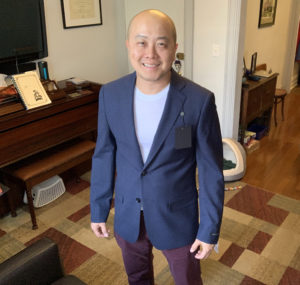 Like many men, I didn't know who to turn to when I wanted to re-evaluate my look. Luckily Tavia was featured speaker at our Soloist Collective chapter meeting and I found my stylist! I love that she has a coaching session where we delved deep into beliefs and values! After all, your clothes are the most visual representation of who you are. It's all about knowing what your personal and brand values are and how to express them your style. Then the fun part of putting together a look, with specific brands that match my size and personality. She also sends you a great PDF of your look, brands, sizing that you can refer to when dressing/shopping. I finally feel congruent! Highly recommended.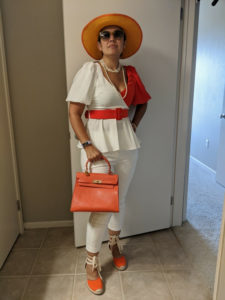 Before I met Tavia, my look was a free t shirt, ratty old yoga pants, and a trucker hat. After Tavia, an agent spotted me at a local cafe and cast me as the leading lady in the remake of an 80s soap opera. Well, not quite, but I do have the clothes for it! Tavia worked with me to understand my own personal style (and yes, I do have a love for some 70s and 80s touches), to create looks ranging from casual to more dressy. She made herself available to text with me while I was shopping, so I could send her photos of what I was trying on, and she iterated me as we worked together to find the perfect pieces for my look. I feel so much more confident, and actually get stopped and complimented on my clothes and accessories for the first time in my life.
As an independent business owner, I needed to update my look to reflect my new professional goals. Tavia showed me what didn't work about my old wardrobe and helped me see what fabrics, colors and patterns worked best for me and my professional brand. She listened closely to my ideas of how I want to present myself and made excellent recommendations of brands and styles that have helped me achieve my goals. Thanks to Tavia I've never felt more confident in my personal presentation!
As a photographer and an image creator for various brands I've had the pleasure of working with Tavia on several jobs commercial and personal, and I can say unequivocally that she's one of the best in the business. Not only is she beyond experienced, she has a fantastic eye, anticipates me any my clients needs and is a sheer delight to work with and be around. Can't recommend her highly enough!
I recently moved to NYC and wanted to up my style. Having never worked with stylists before, I researched online and spoke to 6 different candidates. Most of them focus on women, and when asked to provide examples of male clients, they didn't have many. Also many charge by the hour, which is a model that incentivizes them to do more hours rather than being efficient. As a busy professional, that's not something I wanted.
Enter Tavia. From the first conversation she made a great impression. She has extensive experience in men's fashion, both as a stylist and a designer. I liked the Pinterest boards and styling examples she provided for her other clients. Above all, she seemed genuinely interested in helping me figure out and upgrading my style. I ended up choosing her, and I'm glad I did. Tavia did a great job at going through my closet, talking to me about my desired style, explaining to me what works and what doesn't, fits, color matching and more. She asked about my favorite brands and my shopping budget. Tavia was patient and attentive, and even stayed longer than we initially discussed without asking for additional payment.
The shopping trip was the highlight of the process. I'll admit I hate shopping for clothes but Tavia made this process easy and enjoyable with her fun and energetic personality. She visited the stores in advance so when we walked into each of them, my items were already waiting for me. Try on, and buy what you like. Super quick and easy. Even after we are done, she is happy to answer questions and checks in how my new style is working for me. I'm really happy that I found Tavia and warmly recommend her services.

I was looking for a wardrobe makeover as I was still wearing clothing that reflected my younger self. Approaching 40, I realized that it was time to upgrade my wardrobe, dress my age and create a personal style that reflects my goals. I chose to work with Tavia as she specializes in men's and has experience designing for Nautica, Macy's and Calvin Klein, all top menswear brands that I enjoy wearing.
We started with my current wardrobe, discarding outdated items that no longer reflect my new style and creating a list of missing items to fill in the gaps. Tavia then put together a Shop Plan for the missing items. Being that I was on a budget, she helped pick out several quality items by leveraging the sales with her store connections. Shopping was a lot of fun!!! To top it off, she created a Lookbook with over 30 curated looks for specific dressing occasions. She also introduced me to her tailor to help with several alterations.
Although there were a lot of small changes, one specific change was that I was able to incorporate many of the outfits she created which helped me elevate my look even during the hot Summer months. Not only did I notice the positive change within myself, my wife was happy too and both my neighbors and colleagues noticed the changes in a good way. Throughout the whole process, Tavia was very professional and fun to work with. I would not hesitate to recommend working with Tavia if you are ready to take your style up a notch and get some compliments along the way.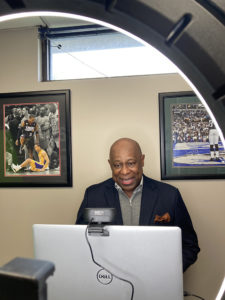 I went to Tavia Sharp for brand and image enhancement. As an author, business owner and doctor, I wanted a look that reinforced leadership, wisdom, experience, confidence and authenticity. I wanted to shift from being perceived as merely motivational and personable to being viewed as a thought-leader, difference maker and game-changer. Well, we're not even three months in and I feel 100% different and my clients and customers have taken notice. The feedback has been phenomenal (not that I didn't present myself respectfully in the past) and I sense a huge difference. I feel more powerful (if that was possible) and more personally enriched.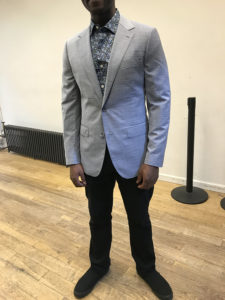 After working with Tavia, I've noticed a complete shift in the way I see myself. My confidence levels have increased dramatically. Nothing can compare to the incredible feeling you get when you look good and you know it. The energy radiates outward and draws attention. Thanks to my new clothing, confidence and comfort I find it easier to network and navigate social interactions. I love the fact that women take notice of me. Their compliments and casual smiles while passing in the street mean everything. I am grateful for all of the help that Tavia has provided and super thankful for her skill and ability to help me reframe my mindset regarding my self image as it relates to personal style. She has helped me to realize even more that I do have value and worth. It all becomes a matter of aligning my outer display to my inner personality so that they resonate and work together hand in hand. I highly recommend her services to anyone looking to have a major style breakthrough.
I only recently completed Tavia's program two weeks ago but I can tell you that my overall presentation has improved significantly thanks to her observations on my body language and conversation skills. I find that I hold myself more confidently than before, and this alone is helping me get noticed by executives at my job!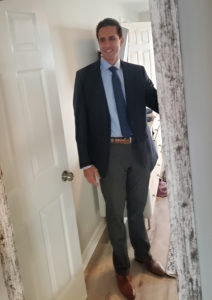 My husband had a lot of clothes but always ended up wearing the same exact 2 or 3 outfits that he knew worked together. He's very tall and lean so shopping for him is a challenge since it's often hard to find his size in most brands so I decided to hire Tavia. First, she started with cleaning out his closet and getting rid of clothes that were either outdated or just did not fit him well. Then she made suggestions for exactly what to add to his wardrobe to create more versatile looks. Tavia took his measurements so she was able to shop for all his new staples online and then show him exactly how to mix his new wardrobe items to create brand new looks! Time is a huge factor, so it's great he can just throw on and go! Getting ready is super easy for him now (and I no longer need to be involved!). He feels super confident putting on his new clothing and doesn't second guess it anymore. Thank you, Tavia!
I approached Tavia Sharp to be one of our speakers because of her long history working in men's fashion and her passion for helping men elevate their personal brand through their appearance. If you're looking for a seasoned professional with years of menswear experience to speak at your event, I highly recommend Tavia.
Tavia has served as a guest speaker for my young professional mentoring group, Philo4Thought, since 2015, taking the time to share her diversified expertise on branding, networking and personal styling with college students, new grads and burgeoning professionals. Her vibrant, professional demeanor has made her one of our favorite return speakers. It's always a pleasure to work with her and to connect her with our attendees and collaborators!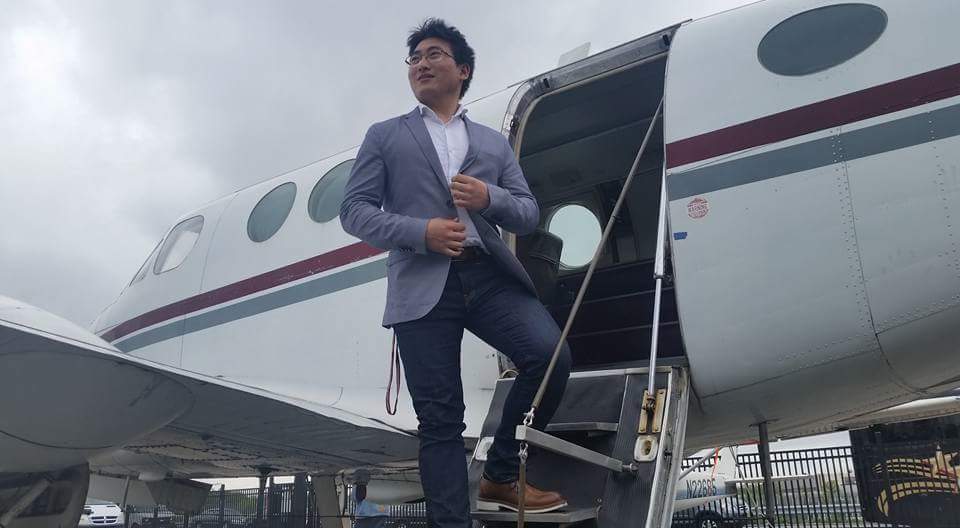 Looking at the picture from before my make over, I could not believe I used to go out like that! Now I wonder what if I had gone to Styled Sharp sooner, how many missed opportunities could I have avoided? The list goes on and on…Now, I get to out and enjoy my new look, new style and new life!
Tavia got me "dateable". She helped me realize I'd been buying clothes that were not very fashionable, didn't fit properly, or feel very comfortable. Her guidance made me realize how easy it is to get all three qualities at the same time and how to pull it all together. Now thanks to her help I'm dressing well and feeling more confident doing so.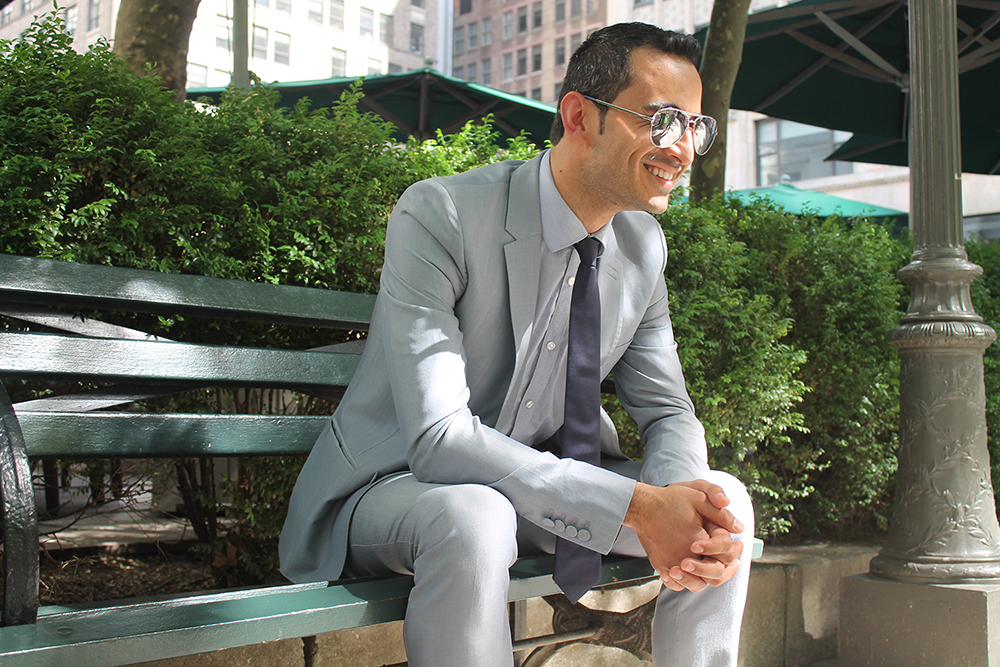 My session with Tavia was all about time saving, learning about quality over quantity and getting my style where it needed to be both personally and professionally. Tavia helped me go from being unnoticed at the office to landing a promotion in less than 6 months.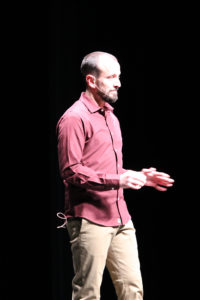 I have always been a man with an incredible amount of resistance to anything related to shopping and fashion. Tavia made an immediate impact on my mindset toward working on my personal brand/image, before providing amazing help revamping my wardrobe for a TEDx Talk I was preparing for. This was big for me to find the right image for a large potential audience and a talk representing me and my brand. She not only got me out shopping, but actually got me excited to go back and find more clothes that made me feel enthusiastic and confident about how I look. I'm 41 and I've never experienced that before. Highly recommend working with her. Thank you Tavia!
I really enjoyed the personal one on one experience Tavia provides from the initial phone call explaining her services, to the "closet assessment" and ending with the shopping experience. Additionally, it was obvious that she took the time to not only plan out the upgraded wardrobe but also kept my budget in mind to maximize what I could buy. Lastly, the Lookbook has been awesome. I keep the site bookmarked and refer to it often before heading out to meet with customers. I actually have less clothes than I did before but now, I feel as though I have higher quality clothes that fit really well and have the ability to mix and match more than I did before. The end result is feeling good about how I look and feeling more confident in my role as a sales executive. Thanks for everything, Tavia!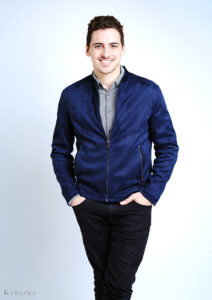 Working with Tavia was such an awesome experience. As an actor and performer, I had an idea of how I wanted my style to be but I just couldn't envision it until she was able to create a visual for how I would like to see myself and how to actually achieve that look within my budget. Tavia taught me how to find awesome and affordable clothing brands that work best for my style and body type, and I learned how the minimal details in clothing can enhance the power within. Immediately after, I started to have more confidence in how I look and that totally affected the way I present myself to others!