As the vaccine continues to roll out and the weather heats up, it's time for you to switch up your closet to add in more lightweight, breathable clothing options into your Summer wardrobe. You'll want to wear clothing that allows your skin to breath and keeps your sweating to a minimum.
Nobody wants to have visible sweat marks when you're outside enjoying the warm weather especially meeting with clients or on date night. Here are my recommended Summer weight fabrics to look for:
Summer Fabrics
1.Lightweight cotton or linen for suiting
Put away the heavy weight wools and polyester suits for now. Those materials are not your friend in hotter temps. Unless it has wicking properties (meaning it draws moisture away from the body), focus on lightweight, natural fabrics that are more breathable. Cotton or linen suiting are both great options for the warmer weather when you still want to be look work-appropriate or just sharpen up your casual game.
Sharp tip: Look for sport coats or blazers that are unlined, half lined or that have a cotton/rayon lining for maximum wicking ability.
2.Linen and linen/cotton shirts
When it comes to your favorite button down shirt, linens and cotton blends in lighter weight fabrics are more comfortable than your traditional dress shirt fabrics. Not as traditional looking as your M-F office button up, but these still have a sharpness that look great in the Summertime.
Sharp tip: For a more relaxed look, try wearing a banded collar or a popover style and roll up the sleeves.
3.Lightweight cotton pants and shorts
Most men don't realize that fabrics have different weights for different seasons. Summer weight fabrics will be lighter, with looser weaves designed to keep you cool in the hotter months.
Sharp tip: Make sure to swap out your favorite Fall chinos for Summer weight styles and colors.
Summer Colors & Patterns
This is the time to shed your darker color pieces and embrace some brighter options that will allow you to stand out and get noticed to make a great first impression. Moreover, lighter color pieces deflect the heat and allow us to stay cooler in the sun. To take it to another level, try out some fun Summer patterns or prints this season.
Sharp tip: Step out of your comfort zone and try wearing a bolder pattern this season!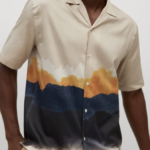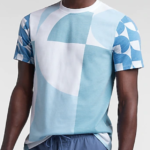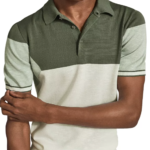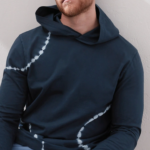 What to Look for when buying shorts
#1: Fit
When searching for the right pair of shorts or any type of clothing for that matter, I believe fit to be the most important factor. You must take into consideration your height, weight and body type when searching for your ideal pair.
#2: Length
The correct length of your inseam depends on your height. For example, a shorter guy who is 5'8″ or under should avoid longer inseams as this will make him look even shorter. Ideally, you want the short hem to fall a couple inches above the knee.
#3: Style
As far as style goes, you can't go wrong with a slim fit chino short. Avoid baggy cargo short styles as they tend to look sloppy and outdated. Even if if they are the most comfortable, they are definitely not the most stylish.
Sharp tip: Buy shorts in basic colors that easily match back with your shirts. Stick to tan, grey, olive, or navy then move into bolder colors and patterns.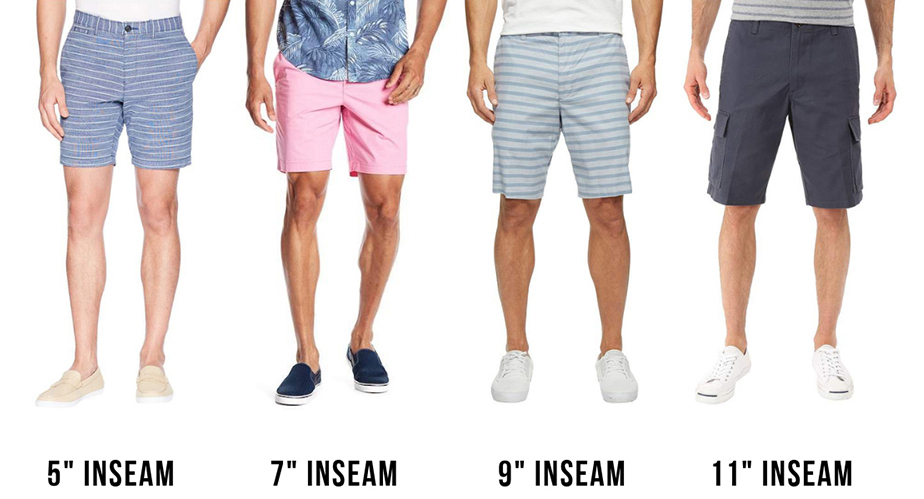 Summer Outfit Combinations
Back to the Office Style: The "Business Professional"
This look involves a linen suit, a button up shirt, pocket square and loafers. You need materials that allow you to stay cool whether it is indoor or outdoor. Invest in a jacket that is made of cotton, linen or tropical wool. Note, linen tends to wrinkle a little more than cotton due to the nature of the fibers but that's part of it's appeal. Furthermore, look for a suit that gives you structure without sacrificing comfort.
Sharp tip: The fit of a jacket will determine if your whole look is a 5 or a 10. Make sure to get it tailored!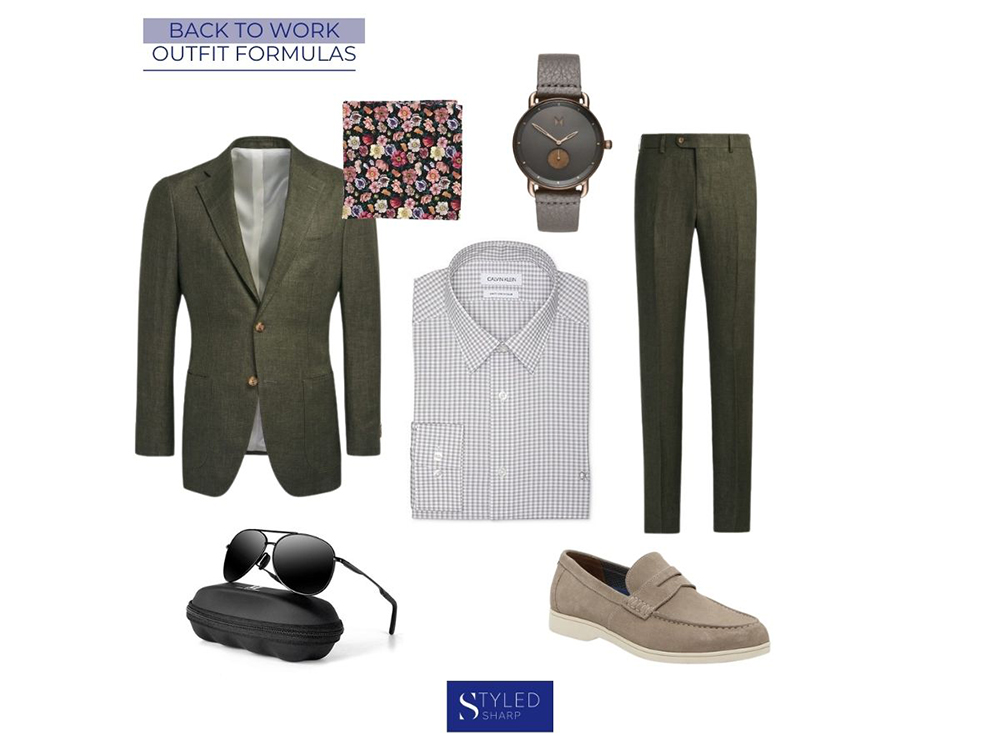 Date Night Style: "Daytime Date"
This date is for those who love the outdoors, like hiking, biking or going on a picnic. As stated in the title, this date is more of a daytime activity. You want to look stylishly cool and comfortable. This is still a date, you want to impress her. You can wear a great fitting pair of shorts (check the how to buy shorts section) and pair it with a fun print and some accessories. If the weather is not too hot, a light jacket would be good for carrying your wallet and keys.
Sharp tip: Make sure your personal hygiene game is on point!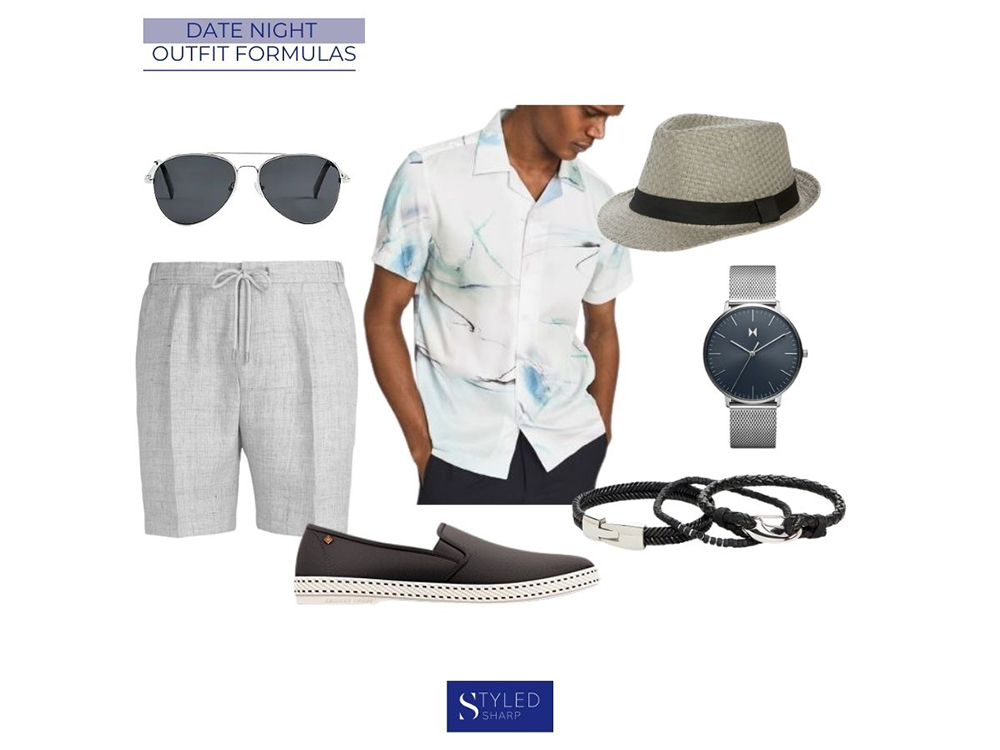 Weekend Casual Style: "Family Outing"
It is an understatement to say that we need to spend more time with others, especially with family after this year. This look should be thought out but not too over stylized. A relaxed pair of casual pants and a light weight, short sleeve shirt will do the trick. Since It's warmer weather, outside activities will be a big part of it, a stylish pair of sandals add a touch of coolness. Of course, accessories will round out the look as well.
Sharp tip: We've all been confined inside so make sure to throw on a hat and sunglasses so you look stylish while also protecting yourself from the harsh sun.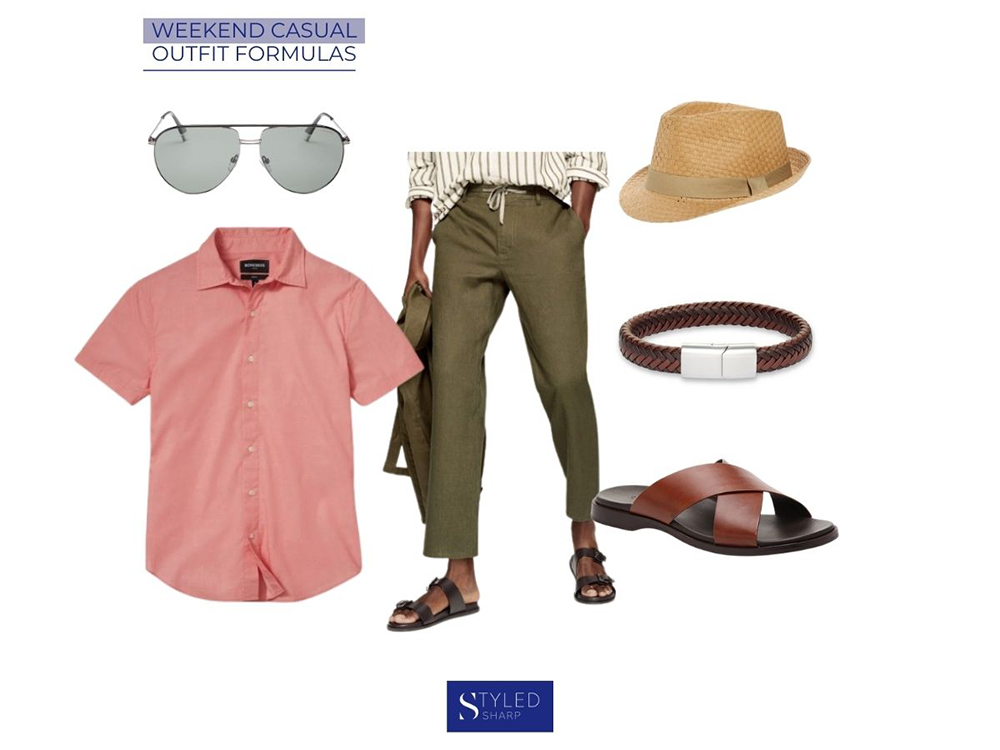 For more shopable head-to-toe outfits and Summer style tips, make sure to download the our FREE Styled Sharp Summer Style Guide!
Looking for more personalized help with your Personal Brand & Style? Let's talk!