Warmer weather has arrived and with the vaccine rolling out, it's the perfect time to freshen up your wardrobe so you can step out looking sharp this Spring season. What you wear can 100% boost your mood and your mindset. My goal with this guide is to not only help you look sharp but feel sharp too!
Spring weather Is unpredictable to say the least. Hot one day, cold the next. The hardest part is figuring out what to wear. Well, I'm going to let you in on a little secret…
The key is to dress in layers! So, to help you maneuver this tricky weather in style, I'm sharing 3 items to help you master the art of layering so you nail that look no matter what the weather is outside.
Spring Layers
1.Sweaters
Perfect your layering look with a cardigan, over a button down or under a sportcoat. Merino wool makes a great choice because 100% wool helps regulate body temperature so odor is less of an issue. Thanks to its antimicrobial properties, wool clothing creates an environment in which odor producing microbes are less likely to thrive.
Sharp tip: Look for 100% wool and make sure to check the inside care label as many brands use wool-like substitutes and blends to cut costs.
2.Light Weight Outerwear
Light weight field jackets and bomber styles look great and they make great transition pieces for day and night. Check out the ones I've styled In this guide so you can find a style that suits you best.
Sharp tip: Look for styles with no lining. They are super light weight and no lining allows for breathability.
3.Vests
Lastly, try replacing your jacket with a stylish looking vest. Make sure to look for a Spring replacement for your Fall style which will have a lighter weight poly fill to keep you from not getting overheated in the warmer months.
Sharp tip: Look for styles with some subtle texture or added details like contrast fabrics or snap closures.
Spring Colors and Patterns
This is the time to embrace textures and patterns. Don't worry! the patterns are small and subtle, and they are there to enhance the fabrics.
Sharp tip: mixing colors and textures will give people something to look at up close! Great conversation starter.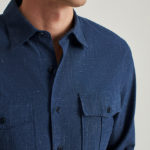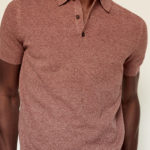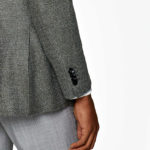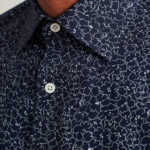 The Untucked Shirt
When searching for the perfect untucked shirt, the most important thing to look at is the shirt length. Most men are wearing their casual shirts all wrong. If It's too long, it tends to look sloppy.
Important points to consider:
1.Like the photo below, the shirt should not fall below the bottom of the fly (the flap that covers the front zipper) on your pant.
2.Avoid wearing your dress shirts untucked. Dress shirts are meant to be tucked in so they are designed to be longer in length than a casual shirt.
3.To find shirts you can wear untucked, shop for casual shirts In sizes S-XL which are designed to give you the option to wear tucked in or out.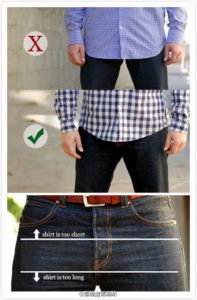 Spring Outfit Combinations
Work From Home Style: A more relaxed "Business Professional"
Get rid of the tie but focus on standing out on your Zoom calls. Pair a long sleeve solid navy shirt with a lighter color blazer, this will do the trick. A pair of stretch jeans can keep you comfortable all day as you hold your meetings on Zoom. Make sure you do wear some kind of bottoms because you don't want to be "that guy" when you stand up or the camera is not in frame.
Sharp tip: Accessorize your personality with pocket square to give something extra.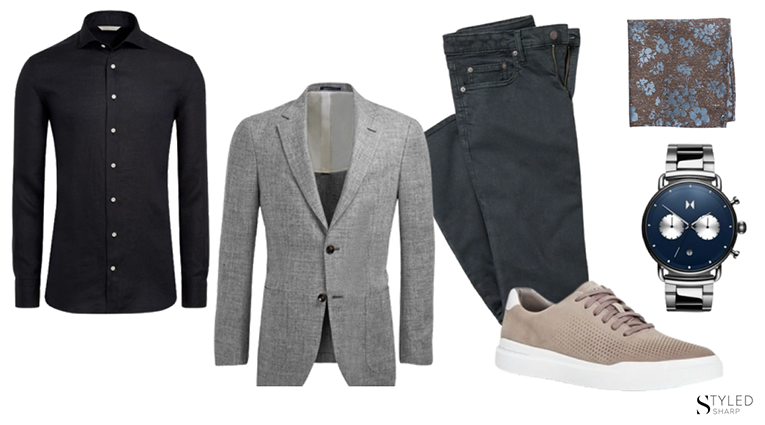 Date Style: "The Coffee Date"
Coffee dates make great first dates and the first impression is everything. Since it's Spring, layering is key, so a light weight jacket will look great. Pair that with a pair of jeans and dressy polo. Stylish sneakers and sunglasses are great accessories to help elevate your look.
Sharp tip: Have the look ready and pressed the night before so there's more time in the morning to get ready.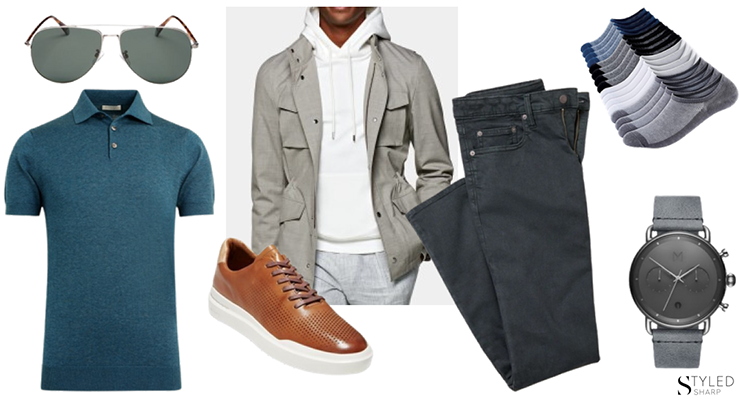 Weekend Style: "Family Outing"
It is an understatement to say that we need to spend more time with others, especially with family after this year. This look should be thought out but not too over stylized. A relaxed pair of casual pants, polo and light weight jacket will do the trick. Since It's warmer weather, outside activities will be a big part of it, a stylish pair of loafers add a touch of coolness. Of course, accessories will round out the look as well.
Sharp tip: Put away your ankle socks and embrace the no-show socks. This small detail will bring your outfit to the next level while retaining the same functionality you need to keep your feet comfortable.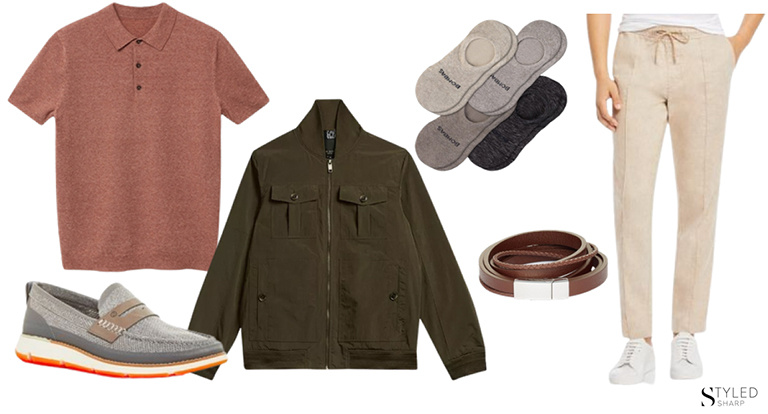 For more shopable head-to-toe outfits and Fabric care tips, make sure to download the full Styled Sharp Spring Style Guide!
Looking for more personalized help with your Personal Brand & Style? Let's talk!