All of us have been confined to our homes for the past 9 months due to Covid-19 and with things starting to shut down again, brushing up your wardrobe creates some sense of normalcy and helps you look & feel fresh for the Fall/Winter season.
What you wear can have a positive effect on your mood, mindset and productivity levels and with most things these days being out of our control, what you wear is something 100% in your control.
As the weather continues to cool down, it's time for you to add in more appropriate Fall fabrics and layers. You'll want to learn how to layer up so you can stay cool and look sharp doing it.
Below, are my recommended Fall weight fabrics and what to look for when shopping the Black Friday deals!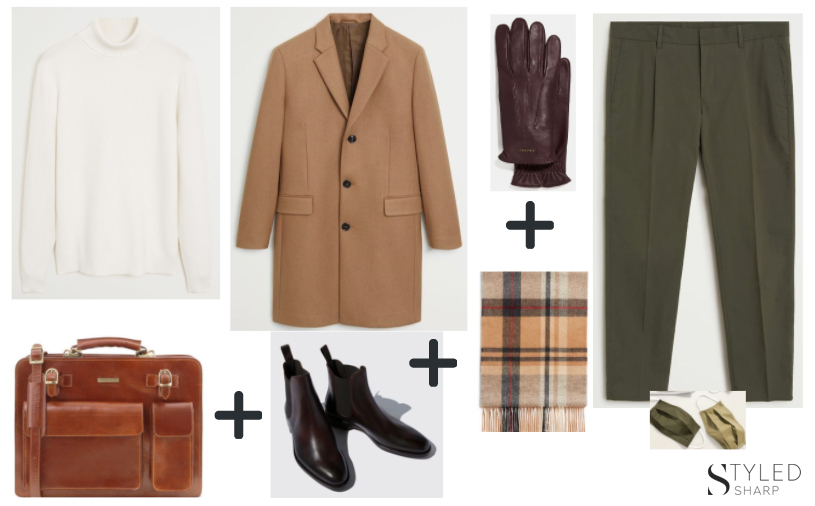 Fall Fabrics
1. Wool and mid-weight cottons
Time to put away the linen and swap out the lightweight cottons for mid weights in the colder temps. Wool is also a great choice because wool helps regulate body temperature so odor is less of an issue. Thanks to its antimicrobial properties, wool clothing creates an environment in which odor producing microbes are less likely to thrive.
Sharp tip: Look for 100% wool and make sure to check the inside care label as many brands use wool-like substitutes and blends to cut costs.
2. Knits and leather
When it comes to looking stylish and comfortable, nothing compares to a great sweater or a supple leather jacket (leather that is really soft and comfortable).
Sharp tip: For a more relaxed look, try wearing a v-neck wool sweater under the leather jacket.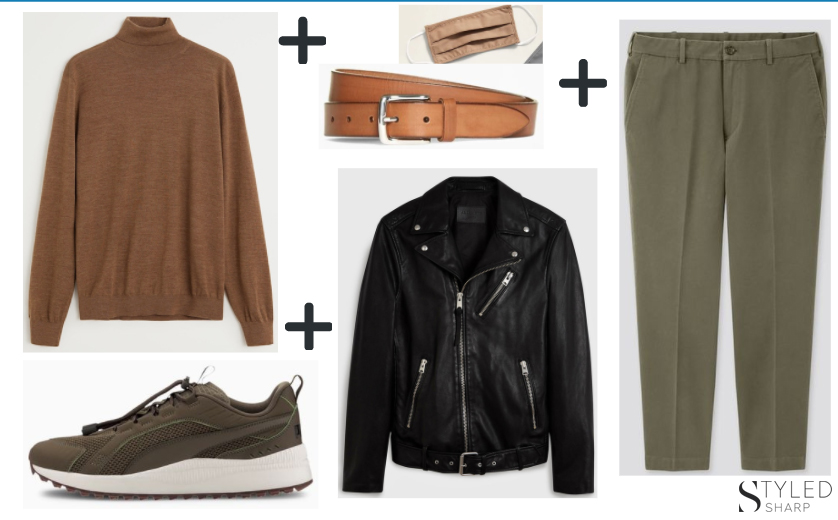 3. Heavier weight cotton pants
Most men don't realize that fabrics have different weights for different seasons. Fall weight fabrics will be heavier, with tighter weaves designed to keep you warm in the colder months.
Sharp tip: Make sure to swap out your favorite Summer chinos for Fall weight styles and colors.
Fall Colors and Patterns
This is the time to shed your lighter color pieces and embrace some darker, rich tones that allow you to look stylish and get noticed to make a great first impression.
Moreover, darker color pieces retain the heat and allow us to stay warm. To take it to another level, try out some fun Fall patterns or prints this season.
Sharp tip: Go for smaller repeat patterns! This allows the print to be a little more subdued and easier to match with other items in your wardrobe.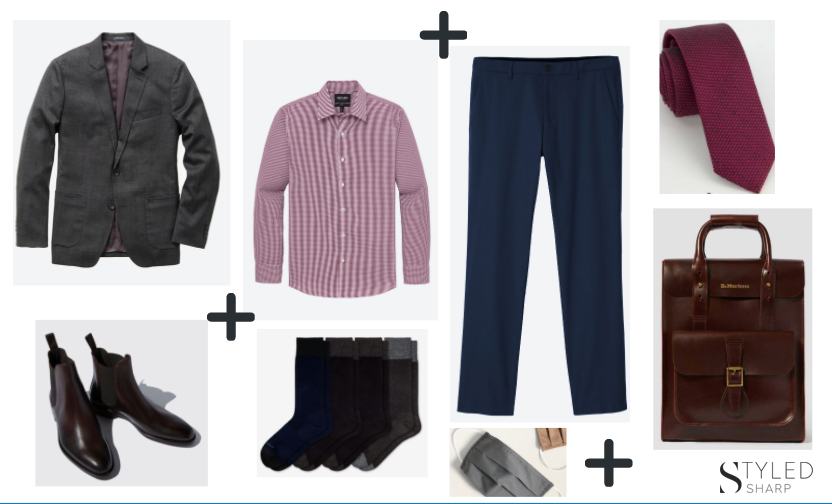 What to look for when buying pants
1. Fit
When searching for the right pair of pants, I believe fit to be the most important factor and unfortunately, not all brands are created equal. You must take into consideration your height, weight and body type when searching for your ideal pair and what fit suits you best.
2. Styles
The skinny: Fitted in the bottom and thigh area
The slim: Trim in the bottoms and taper down in thighs
The straight: Enough room in the bottoms and thigh, legs straight down
The athletic: More room in the bottoms and thighs, and taper at legs
Extended: more of everything to fit just right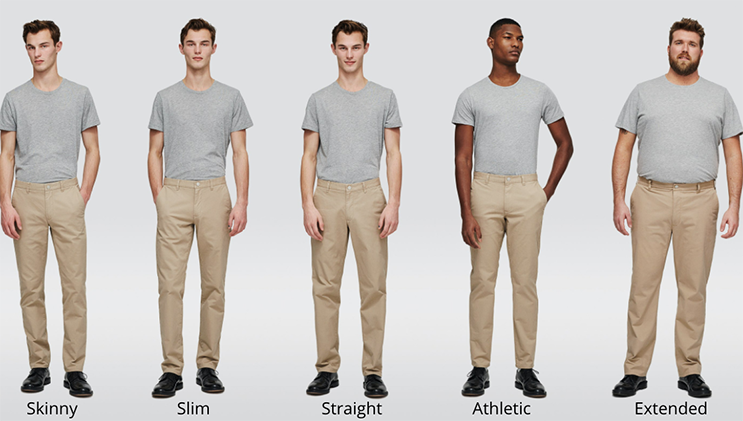 3. Length
The appropriate length goes with the activity the wearer is doing. Normally, pants should be just below the ankle, for example: dress pants and chinos. However, 3/4 could work for joggers or even a longer length if wearer wants to tuck pants into taller boots.
Sharp tip: Buy pants in basic colors that easily match back with your shirts. Stick to tan, grey, olive, or navy then move into bolder colors and patterns.
Fall Outfit Formulas
Work From Home Style
Due to Covid-19, many of you will continue to work from home. Hence, dressing up from home can be a big task everyday especially when you are not surrounded by your colleagues.
However, many studies have proven the impact of what you wear and it's affects on your mood and your work performance. Therefore, curating an arsenal of work-from-home outfits will make it that much easier and less of a chore when you're deciding what to wear each day.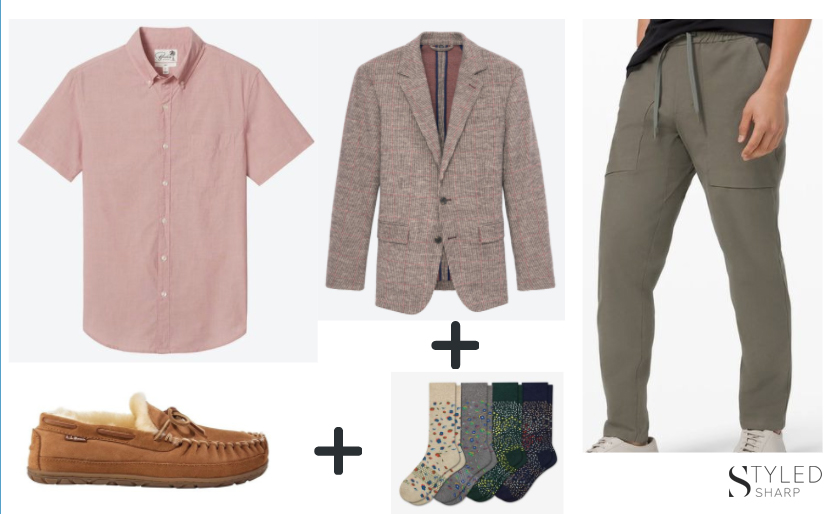 First Date Style
For many of you, dating has been either virtual or even obsolete during quarantine. However, you are getting to the point where meeting in-person is possible as long as you remain safe, so you still want to make sure that you're making a lasting impression on your dates.
Women take notice of every little detail when it comes to men's outfits because they have spent so much time curating their own looks as well. They want to feel like the guys that they are dating are putting in the effort to impress them too!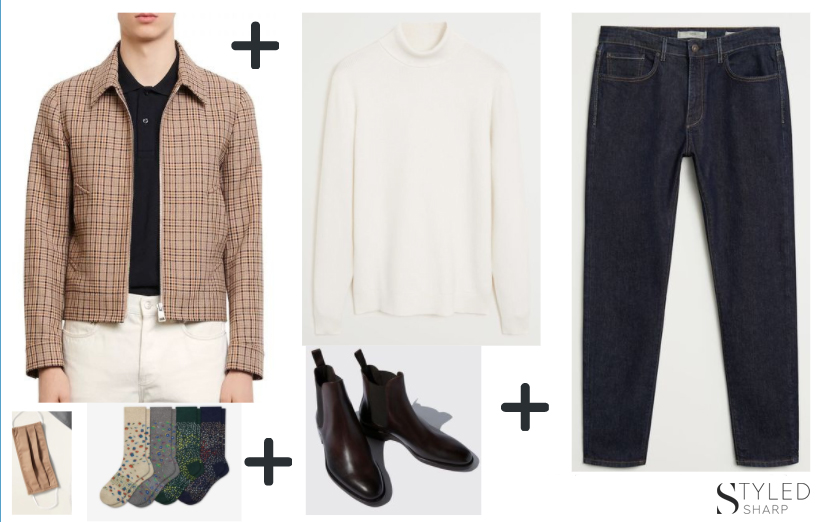 Weekend Style
Summer has come and gone without much to do but be stuck inside. We can never get back that time but fortunately for us, the weather has been unusually warm this Fall season which means we can still enjoy the outdoors for a bit longer.
Many of you may still be hesitant to leave the comfort of your homes during these times but our minds need to connect to nature, people and fun experiences to lift our spirits especially with the holiday season coming. You can do it safely and stylishly!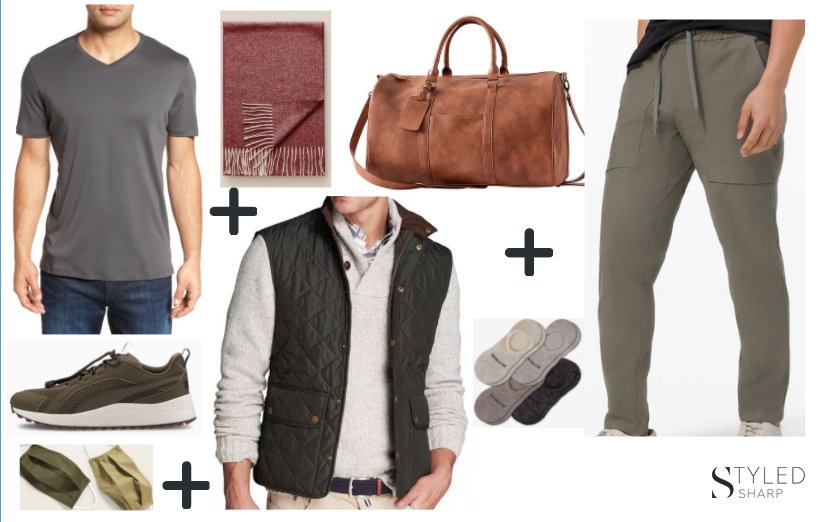 For more shopable head-to-toe outfits and Fall fabric care tips, make sure to download the full Styled Sharp Fall Style Guide!
Looking for more personalized help with your Personal Brand Style? Let's talk!