Today, I'd really like to go ahead and squash the myth that dressing better = wearing a suit and tie.

Contrary to what you might think, I don't dress my clients in suits and ties all day nor do I advocate that they "shop til they drop".

It's quite the opposite actually…

I teach my clients how to to take their style to the next level by helping them dress more like their authentic selves. Think YOU the 2.0 version.

For me, it's about teaching you how to dress more confidently (suit or no suit).
And to prove that you don't need to where a suit and tie to look sharp (no pun intended), I've put together my M-F work week looks to give you some ideas on how to take your style up a notch. Check them out!
MONDAY: CLIENT MEETING
For a less formal look, swap out your matching suit pant for a clean, dark wash denim or 5 pocket pant. Tie optional depending on the type of clients you're meeting with.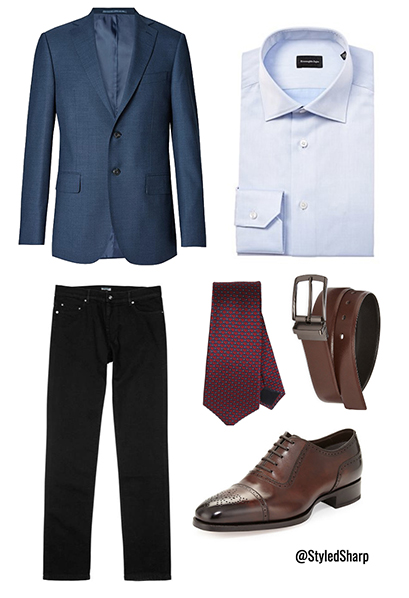 TUESDAY: NETWORKING EVENT
For a Business Casual look, wear a textured sport coat or blazer with a pair of flat front chinos (no pleats, please!). Layer a zip up sweater cardigan under the jacket for a more elevated look.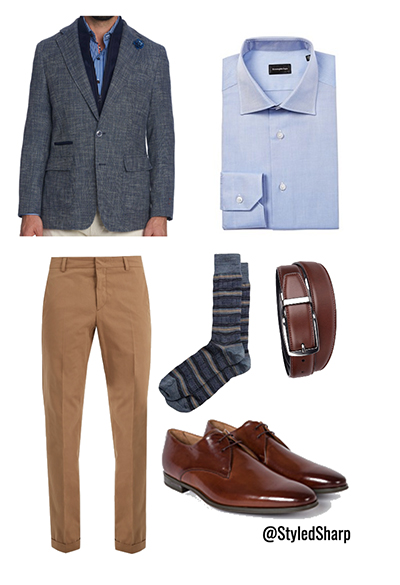 WEDNESDAY: THE CASUAL OFFICE
For my Casual office folks, here's how to look both casual yet professional & put together at the same time. Style and Fit are key. Try mixing both colors and layers by wearing a cardigan over a printed shirt with a fitted pair of colored chinos. Done.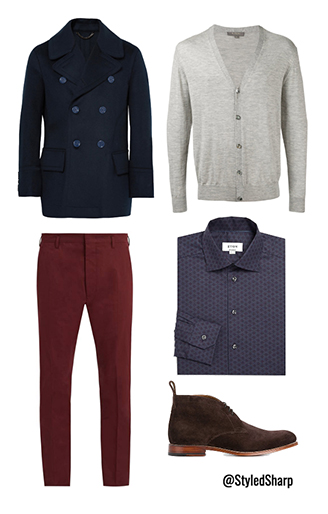 THURSDAY: GUYS NIGHT OUT
Try a more fashionable look like this turtleneck with a suede bomber jacket and patterned trousers. Accessorize your personality and you're sure to impress with this look!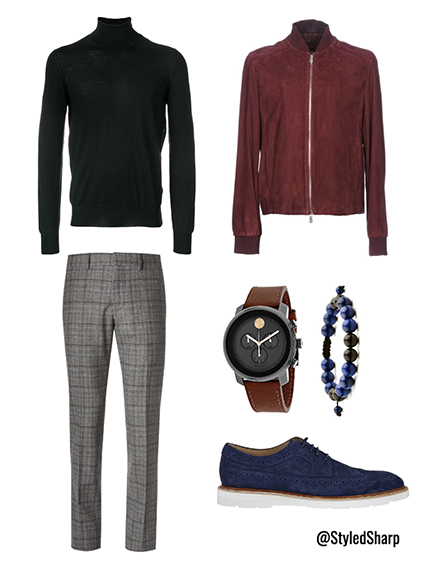 FRIDAY: CASUAL FRIDAYS
Swap out your go-to blue oxford shirt for a fun printed shirt and layer over a zip up jacket that pairs well with gray jeans and fashion sneakers.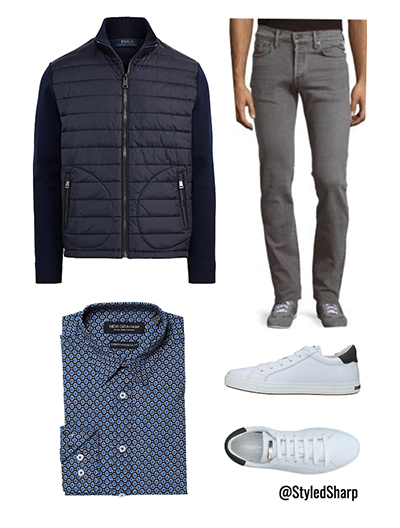 SATURDAY (BONUS): DAY 2 NIGHT DATE LOOK
Step up your style game with a pattern top coat and a burgundy sweater (this color looks great on everyone) and throw on a pair of camel color Chelsea boots. That extra effort goes a long way, guys!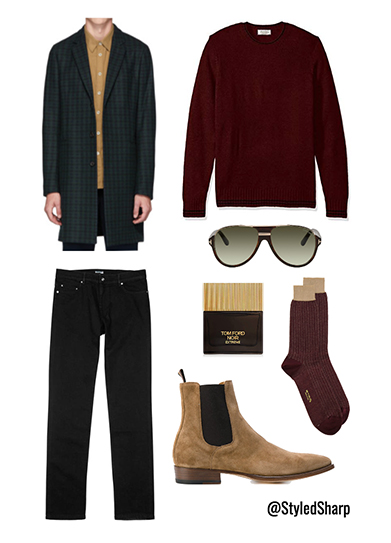 Comment below on your favorite look!
Are you ready to start dressing more authentically and step up your style game in 2020? Message me to get started!