Goldman Sachs' recently announced their updated "suits optional" dress code policy.
The memo states, "All of us know what is and is not appropriate for the workplace."
The rules have changed. As companies embrace more casual dress codes, the rules of dressing "professional" become less defined and employees are left to figure out what is appropriate or not.
But do employees really understand the new way of dressing?
My executive clients are asking me for guidance on what to wear in order to look more professional and put together in their now business casual work environments.
I'm here to de-code these new dress code policies and help you optimize your wardrobe so that it easily takes you from the office to client meetings to social gatherings.
But don't get rid of your suits just yet! I'm giving you my simple style tips on how to optimize your suit while looking professional and polished in a "suits optional" world…
The Suit
Whether your office dress code is "suit and tie" or not, every man should have at least 4-5 great fitting suits in his rotation: Navy, Charcoal, Light Grey, and then add in other patterns and colors like this one pictured.
Sharp style tip: Solid black suits are outdated. Navy is the "new black" and has been for awhile but I feel this needs repeating as I see it all the time when I'm reviewing clients' closets. Not only does navy match back to everything in your wardrobe but it also looks great on any skin tone.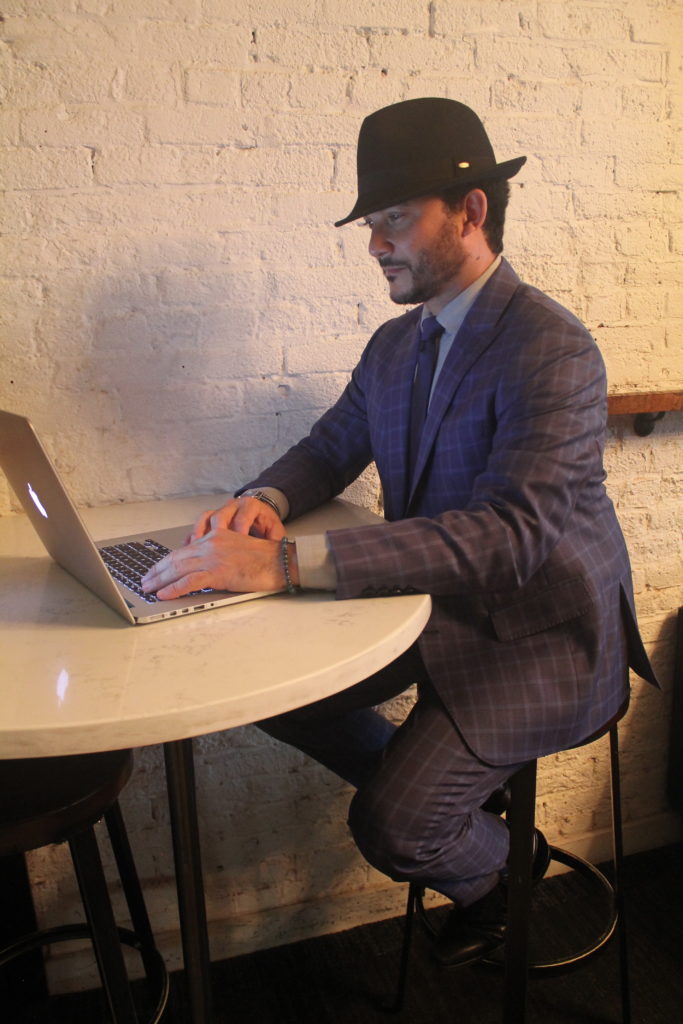 This suit from Chookhare & Sons is a fully custom designed suit made to fit your exact measurements and the light blue check pattern makes it extremely versatile for wearing it as a set or breaking it up into several looks, keep scrolling to see how…
The Suit Pant
If you work in a more business casual work environment, you can still wear the pant from your suit as a trouser, replace the jacket and layer on a v-neck sweater instead. Take it one step further and take off the tie.
Sharp style tip: Keep an extra tie or two in your desk drawer for when you have an important last minute client meeting and need to step it up a notch.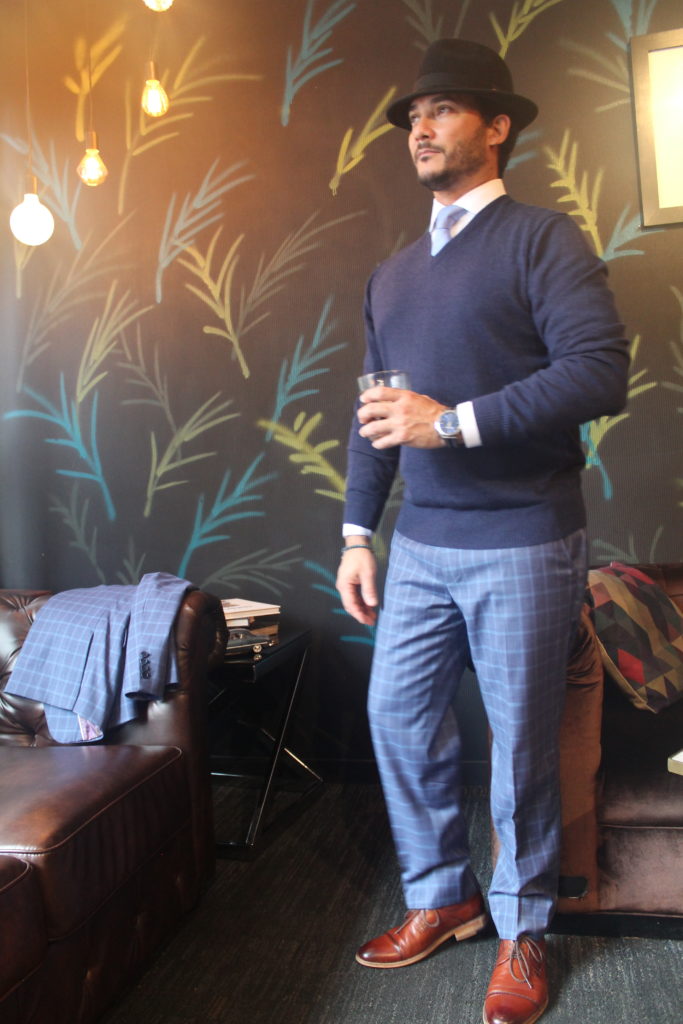 The Vest
Don't neglect the vest in your 3 piece suit. This is a key piece and can add more style to your typical every day office look. Instead of a jacket, wear the vest instead. Style it with a matching trouser for a more business casual look. Tie optional.
Sharp style tip: Remix a pattern vest with a solid sport coat and dark rinse blue jeans for a night out with the guys.
The Suit Jacket
Instead of the whole suit, why not turn your suit jacket into your new favorite sport coat?
Sharp style tip: Pair it with a dress shirt and chinos for a put together business casual look or pair it with jeans for an after work happy hour or date night. Trust me guys, your date will appreciate the effort!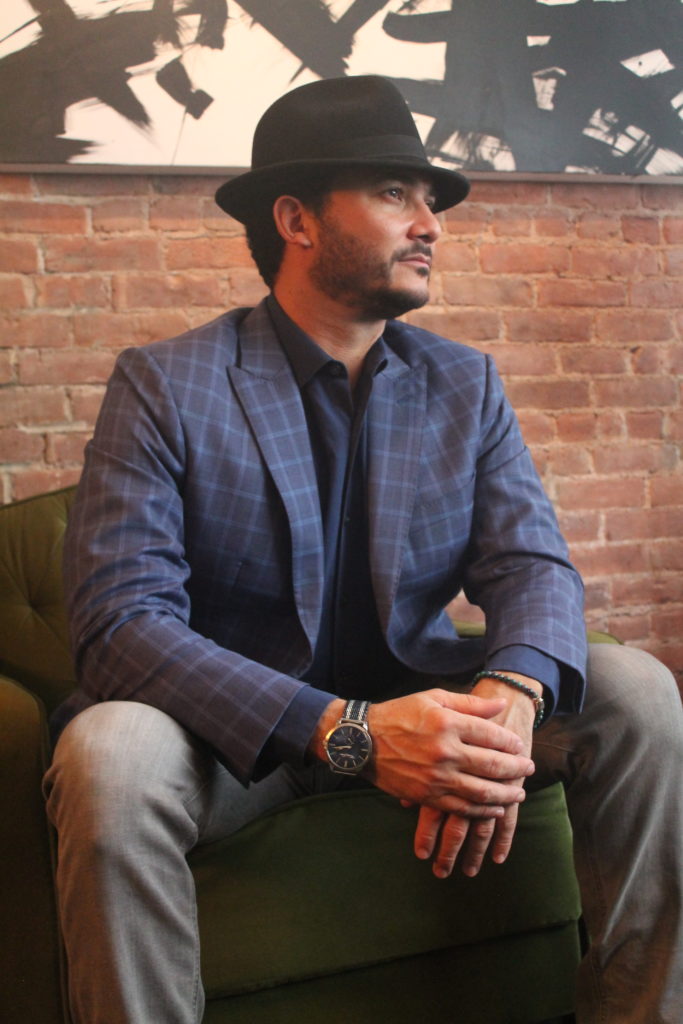 Ready to optimize your current wardrobe and create new outfit combinations with the items you already own? 
>>> P.S. Got questions about your specific style needs? Schedule your FREE 20 min consultation call today!