Are you single and feeling like your dating life has come to a halt? You might be thinking "is dating still possible right now" in a time of quarantine and social distancing?
I mean why even bother if you can't actually meet them in person, right?!
Or maybe, like some of my clients, before all this happened you just started dating someone you really liked but now that you're both quarantined, you're not even sure how to continue to keep the chemistry going and you're afraid it will just fizzle out. Well, if any of that sounds like you, I understand exactly how you feel.
I've been hearing a common frustration amongst my clients which is how do they navigate dating while living in this new norm of social distancing and being isolated in quarantine. They're feeling like their dating life has been interrupted and they're not sure what to do about it.
Here's the thing, now is actually a great time to date online! Think about it. What if social distancing and self quarantining were actually a good thing for your dating life? Yes I said it! Okay, now hear me out.
Regardless if it's friendship, business or a romantic relationship, one common denominator all successful relationships are built upon is real connection. When you're looking for your ideal partner which is what my clients are looking for, it's about the emotional connection. In the modern world of dating especially with dating apps like Tinder, it's more about the hook-up culture and it often becomes physical fast but getting caught up on the physical is really not an option right now.
However, humans still need connection and people are craving it now more than ever so how can you seize the moment and create emotional connections with ideal matches right now?
1.Focus on building genuine connections.
Social distancing does not mean social disconnecting!
Now that we're all stuck at home, people have a lot more time on their hands since their schedules have opened up. No more, "I'm too busy" excuses. People are more open to organic connections at this time.
Have you watched LOVE IS BLIND on Netflix? The premise of the show is singles try to find a match and fall in love — without ever seeing each other face-to-face, it's all about emotional connection over physical attraction. And the couples that came out of the show successfully with a ring of their finger did just that!
Being forced to take it slow means less swiping, texting and quick meet-and-greets. Since there is no rush to meet up in person, you are forced to get to know each other first. Use this opportunity to build up the excitement for when you finally can go on a date and spend the time to get to know her "virtually" in the meantime.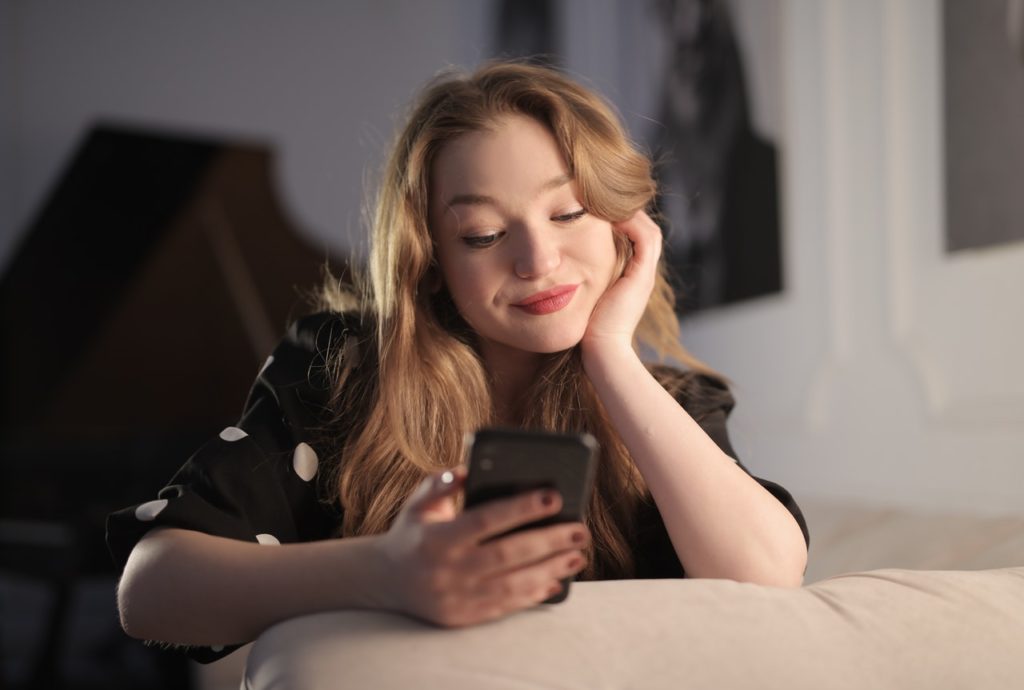 2.Polish up your Profile.
My clients are always complaining that online dating takes too much time, but now you have the "time", use it to dial in on who you are, what makes you a great catch AND who you want to attract and connect with online.
Sharp tip: here are some questions to ask yourself while updating your profile:
Are you being specific in WHO you want to attract including your common interests and values? Do your pictures represent your personality and highlight your best self? Do they paint the picture of who you are and make someone want to take the time to get to know you better?
Your profile should reflect that!
3.Brush up your conversational skills.
Most of my clients consider themselves introverts and on the shy side and what most shy men struggle with is their conversations in messages on dating apps and over text because they struggle with that playfulness and banter. Texting often leads to miscommunication because it's more difficult to express yourself over a text and what often happens is women lose interest and ghost. This is so frustrating! So, it's time to pick up the phone and get to know her better.
What better way to showcase your personality and build rapport with her than a phone call or FaceTime? Be authentic by being yourself.
This is a skill in which you can learn. And now is the time to practice this! There is no rush to get to the date so take the time now to practice these skills. Like any skill, this is how you improve. Practice, practice, practice.
4. Start connecting with other singles online right now.
My clients have been getting more matches now than ever before. Why? Because people are craving connection. More people are online right now. So, try looking for virtual happy hours with other singles or even video speed dating events.
Some online events to try are humhum.space, meetup.com, Eventbrite, or other singles events like Buffs & Brainiacs, NYC social or Savvy singles. All of these are great ways to be social without leaving the comfort of your home.
And of course, there's always dating apps. A new one that seems timely for the current circumstances is Filter Off. Every night, you get 3 hand picked dates, you have 90 seconds in a live video speed date then after the date you can decide whether to match or pass!
5.Continue to date (virtually).
Have you met someone online you're interested in getting to know better? Ask her out on a virtual date!
Yes, virtual dating a thing and this where you're going to have to think outside the box. The more creative you are, the more brownie points! Think about how you'll stand out by being creative right now. To help you do just that, I've put together some some virtual date ideas for you. Here goes…
1.Go for a walk
Grab your earpods, hop on FaceTime and give her a virtual tour of your neighborhood. Show her your favorite spots and pick out some places that you can check out together when this is all over. What a great get-to-know-you first date!
2. Grab a drink over video chat
Suggesting a free video chat date could be a fun way to break the ice that acknowledges the weirdness of living through a global pandemic. Mix up your favorite cocktail or pour a glass of wine, put on some fun music and get to know each other! Ask about each's day, just like you're meeting up for a drink after work, sipping on a cocktail over video chat can be a simple, no pressure way to get to know each other better.
Sharp Tip: Don't forget to dress up for the virtual date!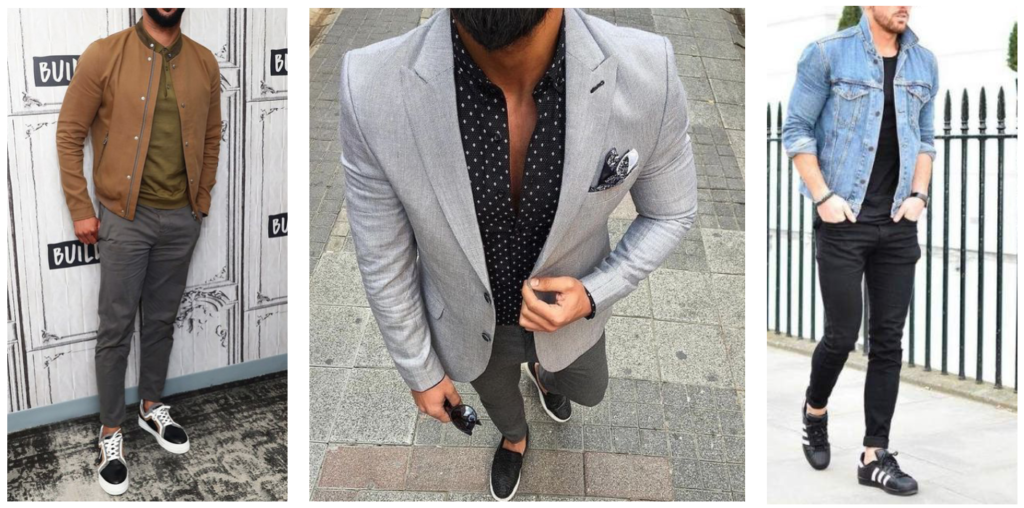 Just because you're not leaving your apt or your house, doesn't mean you should skimp out on the effort here. She can still see you! So that means be well groomed, dress up, where a button down and a jacket, throw on a pop of color, have some fun with your style and show her your personality!
3. Cook a recipe together
Research an easy, delicious recipe you can cook together (Sharp tip: Grab one off Pinterest), send her a list of ingredients to pick up ahead of time, hop on a video chat and cook it together. What a fun way to learn more about each's tastes and how each of you handle a fun challenge!
4.Video Dinner Date
Don't like to cook? Send her a contactless dinner delivery along with your favorite bottle of wine. Set up the video chat on your laptop, set the mood with some candles and voila! Sharp Tip: make sure to print out some questions in advance to spark the conversation over dinner.
Again, don't forget to dress up for your virtual date! Here are some stylish outfit ideas I put together. If you're need of more ideas, make sure to go check out my Youtube channel, hit that "subscribe" button and comment to let me know what you want to see more of!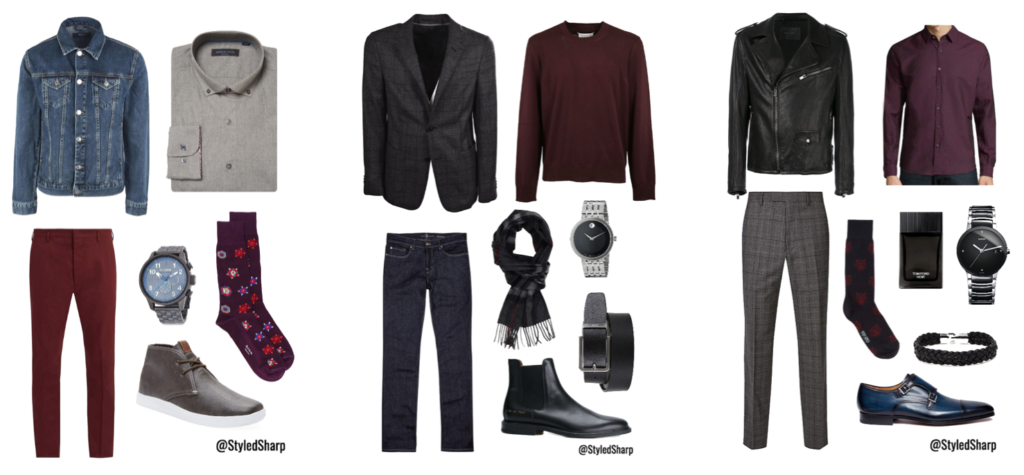 5.Watch a movie together
Movie nights can still be a thing, even if you're not in the same room. You can Netflix and chill (virtually) using Netflix Party. This is a great way to bond with your date over a movie or get into a series together, or watch stand up comedy special. Get more creative, try playing a game together over Zoom like "Heads Up" or download an app like House Party and have some fun playing games online with others.
6.Take an online class together
Why not take this opportunity to learn something new with someone else? Choose something you both want to learn about. Take a language class, art class or something more hands on and crafty. Not only will you have something more to chat about but at the end of all this, you'll both have learned a new skill!
These are just a few of my ideas to get you started and who knows, you might have so much fun with these that you will continue a few of them even when you're out of quarantine!
But remember, now is not the time to…
1.Put your dating life on hold.
2.Assume things will just go back to "normal".
3.Waste your time trying to figure this out on your own!
With that being said, would you like my help to implement some of these strategies to help you get better results in your dating life and connect with your ideal match?
If yes, sign up for your Free Dating Blueprint call: www.styledsharp.com/yes
I can't wait to help you have more clarity and confidence in your dating life and beyond!!