It's that time of year again! The holiday season is here and you know what that means…lots and lots of shopping deals!
Now while I love helping my clients find great deals, I do want to warn you not to be too enamored by the thought that you are getting a good 'deal' just because it appears to be super discounted. More often than not, we get caught up in buying stuff just because it's 'on sale'.
Here's the thing, big retailers plan these markdowns over a year in advance. Of course, they have to…this is the time of year with the highest sell thru's so they want to capitalize on the holiday selling season and beat their end of year sales plans.
When I was designing clothes for one of those big name retailers (hint: the one with a famous Thanksgiving parade every year), we would plan and design product that we can offer at a discount so the customer felt they were getting a great deal.
Take Charles Tyrwhitt for example, a name I hear frequently from my clients. This brand is great at marketing the 'deal'. Like I said, nothing wrong with getting a great deal but I do want to point out that even though they pride themselves on being an English brand, the shirts themselves are not actually made in England. In order to hit a certain price point, they must outsource to a lower cost manufacturer in Asia. And this unfortunately means it's not built to last.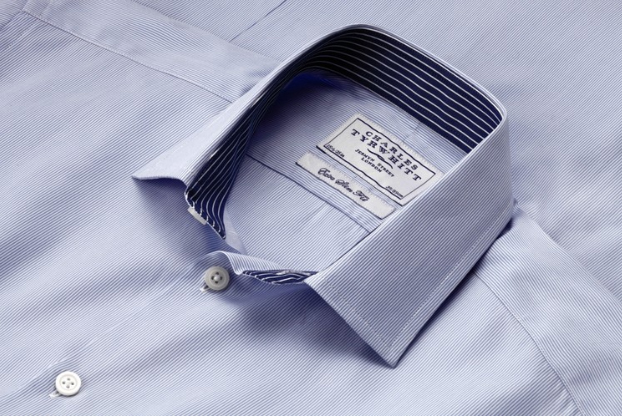 Make no mistake, sales are great but I have found most guys get completely mesmerized by thinking they are getting a great deal and before they know it, they've racked up a bunch of not-so-great quality clothes in their closets.
So, before you get too caught up in the cyber madness and spend all your hard earned cash let's talk about what you should be investing in.
A few weeks ago, I spoke to you about Pants and how to look for the right fit. Today, I want to talk about Shirts. Whether casual or dressy, shirts are a staple in every man's wardrobe. There are so many options out there and often I get the question from clients on what to look for when looking for a quality shirt.
So, I want to point out 3 things to look out for when looking for a shirt you want to own for awhile.
1. Fabric quality. Most mass produced brands use shirt fabrics which are sourced in China. The problem with that, it's not great quality. Sure, it might say 100/2's or 2 ply yarns but what about the actual quality of the yarn itself? Italian, English or Egyptian cottons are all considered the highest quality because of the length, strength and softness of the yarns.
Let me ask, do you prefer to sleep on sheets with the highest thread count or do you want to sleep in rough, low quality bed sheets? Which sounds more comfortable to you? Essentially, that's exactly what you're wearing against your skin everyday when you don't invest in good quality shirts.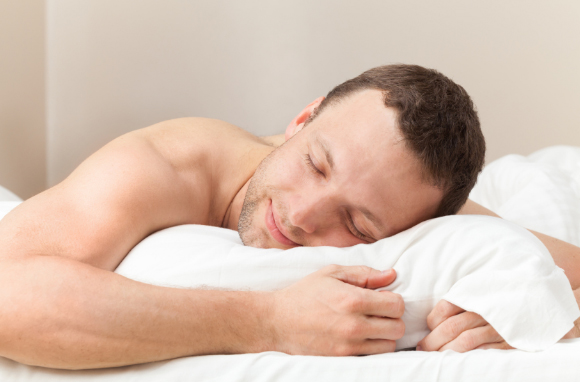 2. The 'make' of the garment. This refers to the way it's constructed. The sewing, the stitches per inch, the buttons, the fusible in the collar & cuff and the finishing on the seams. Hand crafted, quality shirts are constructed with attention to detail.
So, again don't be too enticed by the deal. A cheap shirt is just that. It's meant to be replaced season after season. And that means spending more money. So you definitely get what you pay for, my friend.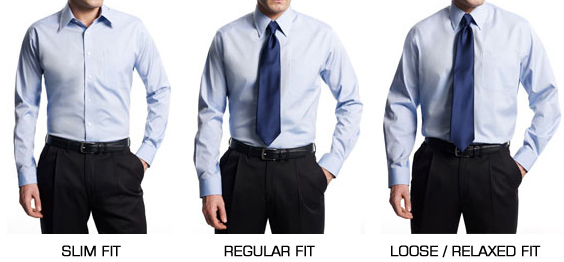 3. Fit. Standard sizing is exactly what it sounds like. Off the rack sizing is S/M/L/XL and dress shirts are sized by neck and arm length. When I designed men's shirts, we always fit on a fit model and we based all the other sizes on this one guy. This is why men can't seem to find the right size for their body type. Because not all guys are created equal. We are not one size fits all.
This is the reason why I recommend Stantt shirts to all my clients. They have created an algorithm designed to help guys find the perfect fitting shirt. They offer 75 sizes! Yes, 75 and the best part is you only need to provide 3 measurements. And with that many sizes to choose from, you're bound to find a fit that works a whole lot better than the sorta-kinda-fit you already own.
Good news!
Stantt is rewarding YOU with an exclusive Styled Sharp discount so you can shop their shirt collection online. Just email me directly to get this exclusive discount code. Happy Holiday shopping!
Yours Style Wing Woman,
Tavia Sharp
P.S. Need some style advice on what to update in your wardrobe this Winter season?
No problem, just drop me a line here and let's talk!
I look forward to working with you!