Velvet is back with a vengeance this season and naturally, it's the perfect time to wear this seasonal fabric trend! In menswear, this is a staple for evening attire especially during the Winter season.
WARNING: This may conjure up images of Hugh Hefner wearing a smoking jacket with cigar in hand.
But you don't want to look like you're imitating Hugh, right?! So, let's make sure to navigate this trend carefully. From desk to dinner to date night, I've styled 4 ways to wear your velvet jacket during the Winter months.
Plus, Styled Sharp approved items you can shop over the Holidays while you're sipping your favorite scotch next to a warm fireplace…Happy Holidays!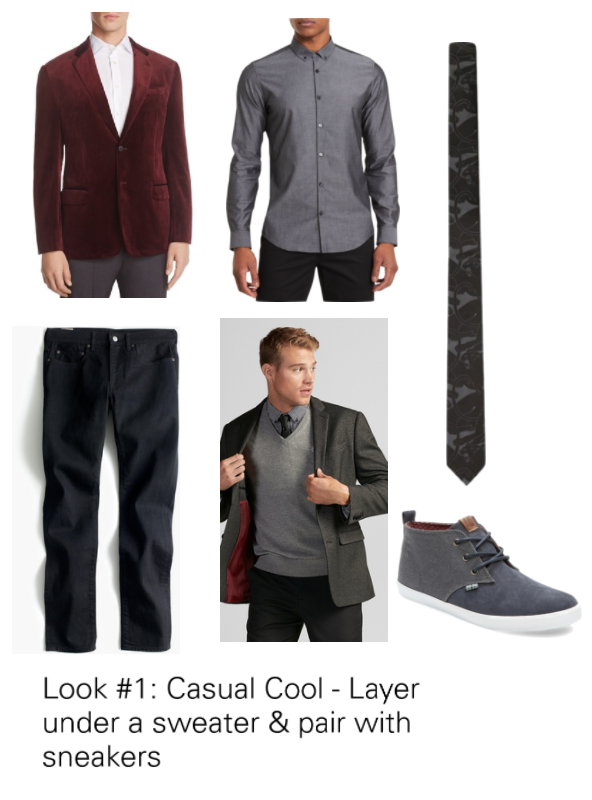 While velvet is typically know for evening attire, try wearing it casually during the day. The key to pulling off this look is layers. Layer shirt w/tie and v-neck sweater under your jacket. Pair with sneakers (not running shoes!) for a more updated look. All items can be found here.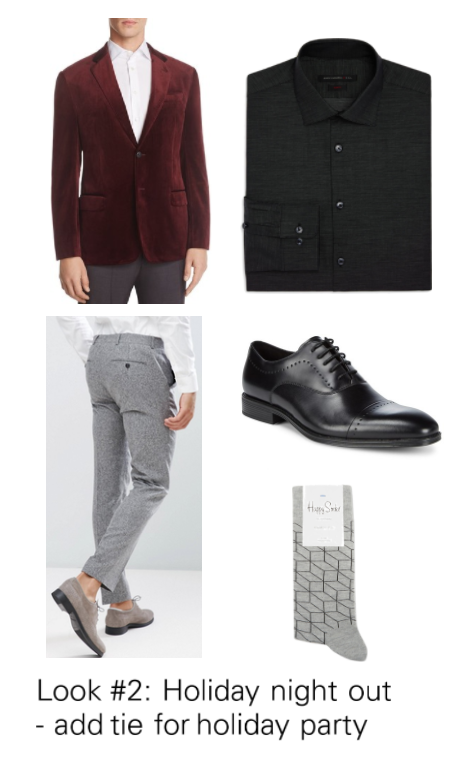 Go against the all black uniform and update your Holiday party look with a light grey dress pant and cool socks (tie optional). All items can be found here.
This is for the true trend setter. Pair your velvet with a black turtleneck and pattern dress slacks. The Chelsea boot is right on trend this season which I featured in my Fall Shoe Round Up. All items can be found here.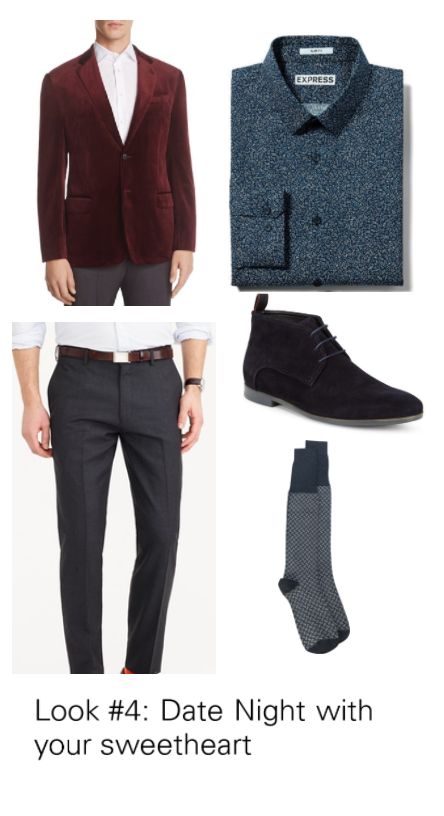 Impress your special someone on date night with this look. Try a pattern dress shirt for a stylish look and pair with black Chukka boots. All items can be found here.
Stay Sharp,
Tavia
P.S. Feel free to share how you like to wear your favorite velvet sportcoat during the Holiday season.