Before                                                     After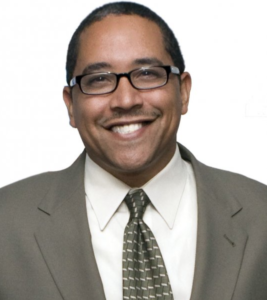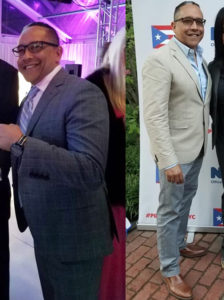 "After working with Tavia, there is now an attention and consideration wherever I go. From networking to business meetings, over and over I'm noticed. I've always been friendly and approachable, but the new attention is unexpected in a good way. If you want more opportunities or gain respect as a leader, I would highly recommend working with Tavia to help you achieve your professional goals."-Danny
Before                                            After
Douglas needed a new suit, one that made him look stylish and professional. The suits he was wearing were outdated and did not complement his lean build. I wanted to find him an investment piece that was of excellent quality and would get him noticed at work. He now has a stylish, quality suit that turns heads both in and outside of the office.
"My session with Tavia was all about time saving, learning about quality over quantity and getting my style where it needed to be both personally and professionally. Tavia helped me go from being unnoticed at the office to landing a promotion in less than 6 months." -Douglas
Before                                            After
Dexter sought my advice because he wanted to simplify his wardrobe. I helped him edit out items that didn't work anymore, either because the pieces were outdated or the fit was wrong. We leaned out his closet so that it included only quality pieces that he could wear multiple ways.
We categorized by occasion so getting ready in the morning was quick and painless; no more time spent wasted trying to figure out what goes with what. He now has an efficient, stylish wardrobe that helps him look his best every day, no matter where he's headed.
Before                                             After
"Tavia has dramatically improved the quality of my life. People always told me that I looked really young. I thought it was because I had a young face. Little did I know that the clothes I was wearing was projecting an image of a young frat boy.
After working with Tavia, people FINALLY see me the way I want to be seen — as a mature, authoritative, and confident professional. Best of all, women are looking at me differently, and even striking up conversations with me in elevators (that NEVER happened before).
Thank you so much Tavia for helping me show the best version of myself to the world every single day. You're the best!" -Shir
Before                      After
"Tavia got me 'dateable'. She helped me realize I'd been buying clothes that were not very fashionable, didn't fit properly, or feel very comfortable.  Her guidance made me realize how easy it is to get all three qualities at the same time and how to pull it all together." -John
Before                                       After
"As a gift my wife treated me to a stylist session with Tavia. As someone who had just moved to NYC  I found myself a bit overwhelmed with the process of establishing various fashion looks for life in the city.
After a 3 hour session with Tavia, I had over 20 new looks established from my existing wardrobe along with suggestions of key pieces to add to the mix. The photo book and images are most helpful and I feel confident in any of the looks that were created. I can't wait to work on spring and summer looks. Great work Tavia!" -Jerry
Before                                                             After
"Looking at the picture from before my make over, I could not believe I used to go out like that! Now I wonder what if I've gone to Styled Sharp sooner, how many missed opportunities could I have avoided? The list goes on and on… Now, I get to go out and enjoy my new look, new style, and new life!" -Sunny
Before                            After
"Tavia truly cares about helping people achieve their ambitions. And she is extraordinarily talented in helping people do just that through her expertise as a clothing designer and style consultant.
Tavia spent about 3 hours with me. First, we discussed what I am out to accomplish in life, and how my clothing style could support me in this. Then she went through my closet, and we identified clothes which were not serving my purpose. Those went into the "donate" pile. Finally. Tavia took the remaining clothes in my closet and came up with about 30 clothing combinations that look terrific. She's also helping me find some new suits to help make a killer impression.
 
Throughout it all, Tavia was highly professional, responsive, and a real pleasure to work with. I would recommend her without hesitation!" -Ashok